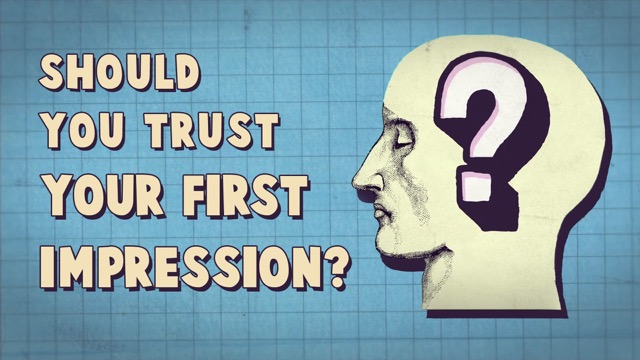 You may have heard about the idea that first impressions are what we tend to base our lasting opinions on and that we make them rather quickly, but really, how quickly do we decide whether we like something or not.
60 seconds, 30 or 20…? Well, an experiment at Princeton University concluded that we do this with people in a 10th of a second. So, when you present the completed house or unit to your client, you may have a little more then a 1/10 of a second, but essentially, first impressions are made within the first seconds and minutes.
Of greater concern is, that the judgements we make based on our first impression are near indelible or very hard to change.
Now, your client has spend a lot of money and a long time waiting to finally set foot inside their new house, and when they see it for the very first time, it is the start of their relationship with it – away from the plans and drawings and they start seeing their furniture and themselves living in it.
This most valuable first impression is of utmost importance, as your client will base their future in the house on that first moment, much like when meeting a new friend for the first time.
It is for this reason that most builders and construction companies go the extra distance (really, it should be a compulsory step) to have the house thoroughly cleaned from top to bottom. And, I mean thoroughly. Most tradies completing the final touches on a construction may well have a different standard of 'clean' than the client or more importantly his wife.
Coastal Builders Clean not only understands this all important final part of completing a construction but advocates it, even if it is just a repair, maintenance or extension job. Presenting the completed work in the best possible light and condition can make all the difference to your client's perception and first reaction to it. It can even determine the difference between being pleased with the outcome or being happy, liking it or falling in love with it.
Some builders even get us to come in at stages to clean when they are expecting the client to come for a stage visit, just so that they can already see the care taken and despite that it is not finished, get the best first impression then.
The obvious are just as important here as the minor details. While shiny sparkling windows can create magic (and are a must), dusty ledges or door nobs are terrible first impressions and can detract greatly. While most men won't notice the lack of cleanliness behind doors or inside cupboards, a woman can almost detect dust inside a keyhole.
Using a professional cleaner that cleans all those areas thoroughly, which most tradies will simply overlook, can be worth gold. It is this premise that Coastal Builders Clean has been build on. High standard professional cleaning that goes the extra distance and lets your craftsmanship shine in the best light, every time.
We are passionate about and pride ourselves on our work. And, we even guarantee that your completed project will be in its best possible presentation, ready for your client to get the most positive first impression.
Please follow and like us: